Ever wondered what's in our awesome Avocado Lemongrass Verbena soap? Well, wonder no more! It's pure, simple but effective, ingredients work together to do profound and astounding things for your skin.
The Ingredients:
- our raw fresh Goat's Milk
- our proprietary mix of Olive, Sunflower, fair-trade Palm and Coconut oils
- certified organic herbs of Lemongrass and Lemon Verbena and
- those same certified organic essential oils
- finished off with pure Avocado oil!
Why Goat's Milk?
Goat's Milk is a pure and natural source of vitamins and nutrients that your skin loses in its day to day stresses. Fresh Goat's Milk is full of Vitamins A, B-6, B-12, and E. Goats Milk is naturally ultra-moisturizing. We use only fresh whole goat's milk from local farmers, therefore supporting our local Massachusetts economy.
The inclusion of fresh whole Goat Milk to our Cold Processed Artisan soaps provides additional properties that are great for the skin because of its minerals and hydrating agents.
Goat's Milk contains essential proteins, amino acids, and Vitamin A that 'feed' & nourish your skin. The Milk is rich in beta-hydroxyl acids that act as natural skin conditioners. Another important nutrient supplied by the milk is Lactic Acid, which helps to gently clean and soften skin. Lactic acid also stimulates skin cell renewal.
Olea Europaea
(Olive oil) Olive oil prevents the loss of your skin's natural moisture, softens skin, and attracts external moisture to your skin while still allowing for proper release of sweat, sebum and shedding of dead skin.
Elaeis Guineensis
(Fair trade Palm oil) Palm is a mild but effective cleanser. It is superior to other vegetable oils to keep a soap bar hard, and is used in many expensive, luxury body products.
Sodium Cocoate
(Fair trade Coconut oil) Coconut oil is exceptional oil for dry, itchy or sensitive skin. It will not clog pores and absorbs readily into the skin while maintaining a longer shelf life creating fluffy lather.
Helianthus Annus
(Sunflower oil)
Using sunflower oil is a healthy natural way to heal skin and maintain its health. It's GMO free(YAY!) Its calming and emollient properties have been known for years. Sunflower has many medicinal and cosmetic uses and may be helpful if you are suffering from eczema, acne, inflammation, general redness and irritation of the skin.
Lemongrass
is an anti-microbial and anti-bacterial herb. This means it will help limit bacterial or microbial growth on the skin. It can help ward off skin infections as well as lessen skin issues caused by bacterial infections, such as folliculitis and cellulitis. Lemongrass is also fungicidal, which means it helps cure fungus infections on the skin. The herb also acts as an astringent, which constricts the skin. This helps to minimize pores, limit the secretions of oil and provide a temporary skin-firming treatment.
Lemon Verbena
tones, firms and refreshes. It is also suitable for sensitive skin, which is why it is used to relax and unwind tired skin. The water of the verbena regenerates and brightens the complexion.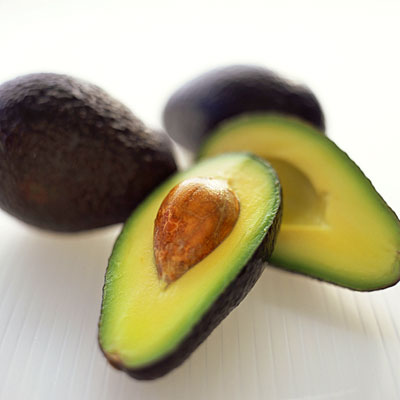 Avocado Oil,
like olive oil, is one of the few edible oils that is not derived from seeds, but from the cold- pressed fruit itself. It is high in monounsaturated fats, omega-3s, sterolins, humectants, beta-carotene, lecithin, and vitamins A,B,C, D and E; good for skin inside and out!
Avocado's humectant qualities help it to retain water and hydrate the skin. The oil can also be absorbed by the deeper layers of the skin, including the squamous layer.
Sterolins (plant steroids) are compounds extracted from plants and used in the creation of dextrose. Their role is to properly absorb fat and, in doing so, improve immune system quality. Avocado oil, which contains these sterolins, helps to produce more skin collagen. These high levels of sterolins in make the oil fantastic for dry scaly skin, people suffering from eczema, psoriasis, age spots, weather damage and gives a superior moisturizing effect. With its sweet aroma, it is pleasant to use, and is suitable for sensitive skin
Avocado oil is rich in omega-3. Omega-3 has been shown to be highly effective in protecting skin from UV solar radiation, therefore, decreasing chances for sunburn and skin cancer risk. However, it cannot be used alone or in place of regular sunscreen.


Avocado oil is also a fantastic unprocessed ingredient that works synergistically with other natural ingredients, so you will receive maximum results and effective skincare solutions to rejuvenate your skin.
Whoaaa! I know that was a lot of information - but I won't apologize. Now that you know exactly how wonderful Magic Moon's Avocado Lemongrass is - maybe you'll give her a try! Great for all skin types and skin ages - Women and Men alike. It's not overly flowery or citrusy - so guys aren't left out. Enjoy!!! ~Dana~